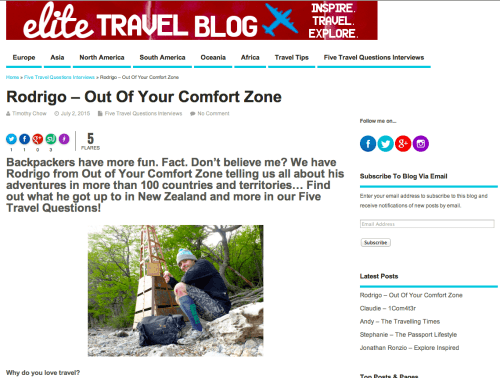 Hello everyone!
I have exciting news. Recently, the blog and I was featured on Elite Travel Blog.
Elite Travel Blog is blog where people share travel tips and their travel stories. It's a great site and you should check it out….plus, you can read the interview here!
Let me know your thoughts about the interview and the website in the comments are below. 
To learn about my favorite travel companies and resources that let me travel so much for such a low cost, take a look at my special page of "travel resources."
And if you want to hear about new articles, check out our latest pictures, and read our newest updates, be sure to follow us here….
…..and subscribe to our newsletter below!